What Calls Us to Risk? (EP)
Wednesday, March 1, 2017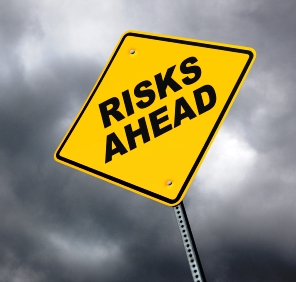 I didn't attend the women's march on the day after inauguration, but I did attend a protest at the inauguration itself. I joined a group that was officially permitted to demonstrate non-violent resistance on the parade route across from the National Archives. This felt risky. And I felt called to be there.
I was called in a particular way.
The week before the inauguration, on Martin Luther King Jr.'s birthday, I had participated in a UU Legislative Ministry panel discussion about criminal justice and pretrial release reform. My goal was to offer the theological underpinnings for why and how we should be involved in this problem as Unitarian Universalists. I had spoken about the sixth UU principle, the goal of world community with peace, liberty and justice for all, which calls us to stretch beyond our everyday routines and desires, to make common cause with the people whose lives are being invaded in real, physical ways every day by injustice. Later, the only non-UU panelist invited all of us to join him at the protest on the parade route, and I realized if I did not seriously consider this invitation, I would not be living up to my own words. As some traditions might say, I was convicted by my own testimony.
I took this risk, and made the sacrifice of spending my day off in this way: I got down to the security checkpoint, near the Mall in Washington, DC by 5:45 AM in cold, damp weather. Our group was surrounded by Trump supporters, National Guard, and Secret Service. We numbered a few thousand protestors, ranging in age from young adults to World War II veterans, largely people of color from all different backgrounds so that we actually looked like the world community, expressing our resistance to the direct threats we face from the new administration. At first we felt on edge, our antennae up for any disruption. We didn't know who we could trust. Yet as the day went on, our mood lightened. We were breathing more deeply, felt stronger and more relaxed. We heard reports of thousands more protesters outside the security checkpoints, not being allowed in, making us feel we represented far more people than just ourselves.
In yoga class, every time we make a move, the teacher reminds us: "See how this feels. Go to the edge of where you feel comfortable, but don't go to the point of pain." It is not always easy to find that spot. If we go too far and get hurt, that causes a setback. But if we don't try to reach the edge of our comfort zone, we miss the point of doing the practice. When we learn to find and stay at our outer edge, the spot that requires real effort without causing damage, our practice develops.
In that protest action on inauguration day, just as in a good yoga class, I felt physically tired but spiritually recharged at the end. I contributed to an important witness and reaffirmed my commitments to peace, justice and liberty. Now, it is time to contemplate another step in that direction. I urge you to think over your own life and routine, and see where your convictions are calling you to make a stretch, to try something new or different, and so become a more powerful agent of the Beloved Community that our congregation strives to put in practice.