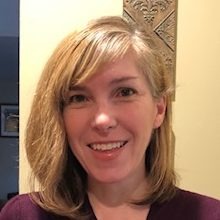 Pam

Ausiello – 

Business Administrator

pausiello@uuannapolis.org 410-244-8044 ext. 110

Pam serves as the Business Administrator. Her responsibilities include finances, oversight of facilities, and supervision of part-time personnel. Prior to coming to UUCA, Pam was the Assistant to the Chief Diversity Officer and the Associate Vice President of Learning at Anne Arundel Community College. Pam also has significant experience working with faith organizations. From 2014-2016, she served as Director of Education and Parish Administrator at All Hallows Episcopal Church in Edgewater, MD. And, from 2009-2014, Pam was the Director of Christian Education at Prince of Peace Presbyterian Church in Crofton, MD – where she resides with her husband, David and their children, Lanie and Will.
Pam received her BA Degree in English from The College of New Jersey in 1994 and a Secondary Education Teaching Certification from Virginia Wesleyan University in 2000. She also possesses a Certification in HR Essentials.

Pam's passion for social justice runs deep. In addition to being a strong supporter of the LGBTQ+ community, she has a passion for working with the disabled and supporting racial equity. She has used her positions throughout her professional career to advocate and educate on behalf of these and other causes.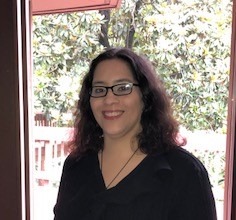 Jannina Ortiz – Administrative Assistant
jortiz@uuannapolis.org 410-266-8044 ext. 105
UUCA welcomes her as its new administrative assistant in the church office. Jannina comes to us with administrative experience that perfectly matched our needs! She is proactive, courteous, extremely helpful and skilled for the demands of the job. In her spare time, Jannina loves doing various forms of art. On the side, Jannina runs an Essential Oils business, as well as participates as an artist assistant in local Paint Nites. She lives in Crofton with her family, including a niece she's very close to. Jannina will be on hand this summer being a steady office presence. Stop in and say hello when you get the chance.
Julie Burman – Director of Faith Formation
jburman@uuannapolis.org 410-244-8044 ext. 104
Julie Burman serves as the Director of Faith Formation at Annapolis.  Julie spent one year as the part-time Director of Religious Exploration, overseeing the youth programs and before that had been a member of UUCA and attending and volunteering in the RE program for 6 years.  She and her husband Dave began their journey in becoming Unitarian Universalists shortly after the birth of their first daughter Lucia and had both children dedicated here after Ily was born.  Julie brings a Master of Education and 7 years of teaching experience and the work she did in non-profits to support environmental education programs and anti-racism.  She spends her spare time with her family, walking, biking, and paddling around Quiet Waters Park and enjoys drumming or drinking coffee under the trees.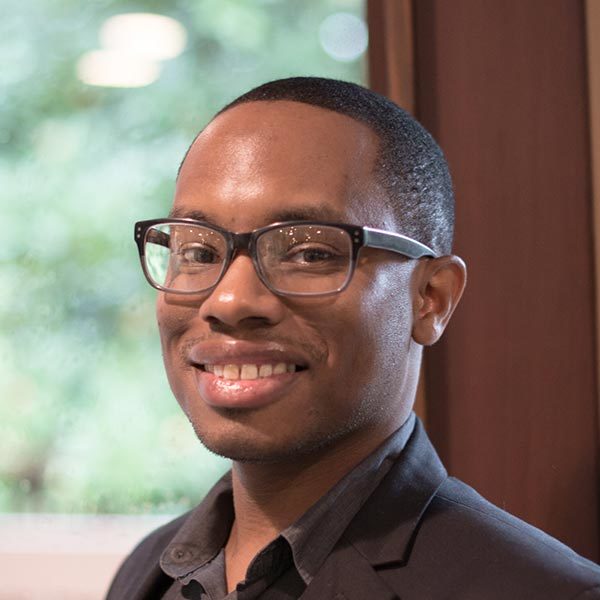 Joshua Long – Membership Coordinator & Music -Ensembles
jlong@uuannapolis.org; membership@uuannapolis.org
Joshua Long serves two roles at UUCA. He is both the Membership coordinator and arranges musical ensembles for UUCA. As Membership Coordinator, Josh welcomes our newcomers and guides those interested through the membership process. He leads the Inquirer's Series and manages the Small Group Ministry program at UUCA. His portfolio also includes helping the church grow and reach our community through social media and relationship building.
As Music Coordinator, Josh has been involved with music since the age of 10, when he began playing the piano. He also started to learn other instruments such as bass, guitar, and drums; and he began singing as well. He graduated from the University of the Arts with a BA degree in Music Performance. He has played in numerous bands, and composes and performs original compositions. In 2012, Josh discovered Unitarian Universalism. After attending a service led by Rev. John Crestwell, he began attending UUCA and was eager to become more involved in the church. He is now studying ministry at Wesley Theological Seminary. Josh Leads the pop-up choir, Worship band, and AWAKE singers.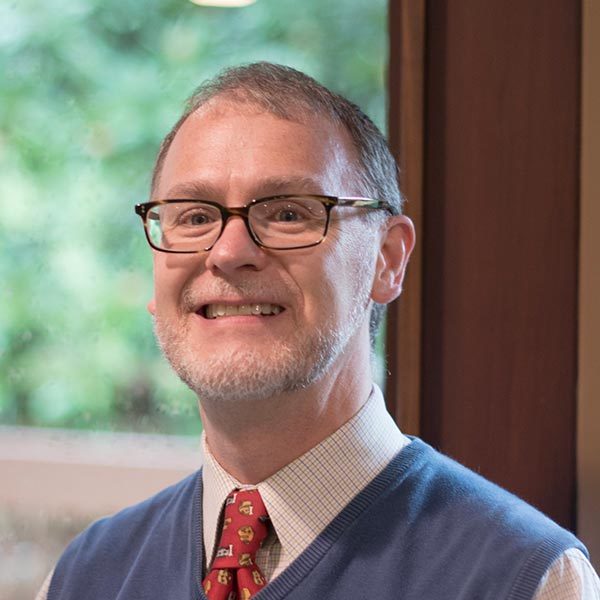 Len Langrick – Choir Director
A native of the Upper Peninsula of Michigan, Len Langrick received the Bachelor of Music degree in choral music education and organ performance from Western Michigan University, Kalamazoo; and the Master of Music degree in performance from Indiana University. Currently, he teaches music at Indian Creek School, Crownsville, and also serves as director of early childhood music for the Children's Chorus of Maryland. Previously, Len served as director of the Handel Children's Choir of Baltimore and as director of music and organist for congregations in Maryland, North Carolina, Indiana, and Michigan. He has served the Presbyterian Church (USA) at both the regional and national level; most notably as director of the Montreat Conferences on Worship & Music. In his spare time, Len enjoys honing his accordion-playing skills, particularly to accompany the folk dances of his music classes.
Len Langrick announced his departure from his position at UUCA in August 2019.  We are currently in search for an either interim or permanent choir director. We are grateful for the many gifts Len has brought to UUCA for the past three years.  We wish him the best!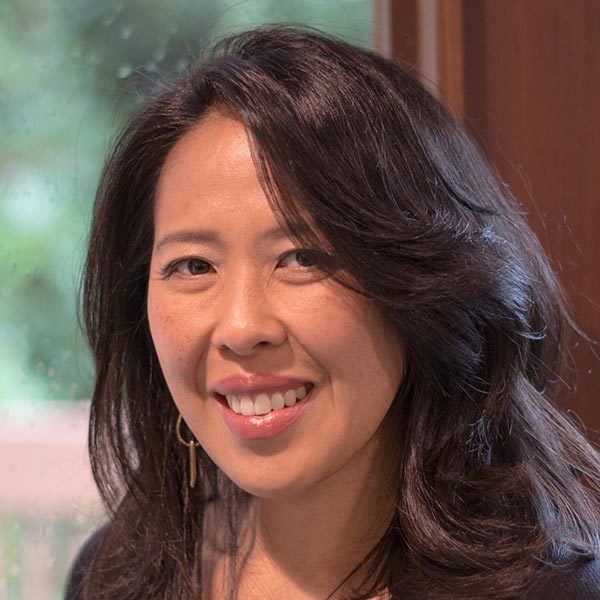 Sara Jones – UUCA Choir Accompanist
Sara Jones began her musical career as a pianist and received her Bachelor of Music in Piano Performance at St. Mary's College of Maryland and her Master of Music in Piano Accompanying at the University of Cincinnati College-Conservatory of Music. After graduation, she chose to pursue a professional vocal career with the Soldiers' Chorus of the U.S. Army Field Band, where she served for six years. Now a civilian, Jones maintains an active performing schedule and has recently released her debut CD, Daydream A Little on Petite Musique Records. A collection of beloved jazz standards and bossa novas, it features Jones and major Brazilian Jazz Group, Trio Da Paz. Also an active educator, Jones is the Jazz/Commercial Voice Professor at Towson University.
Administrative & Building Support Staff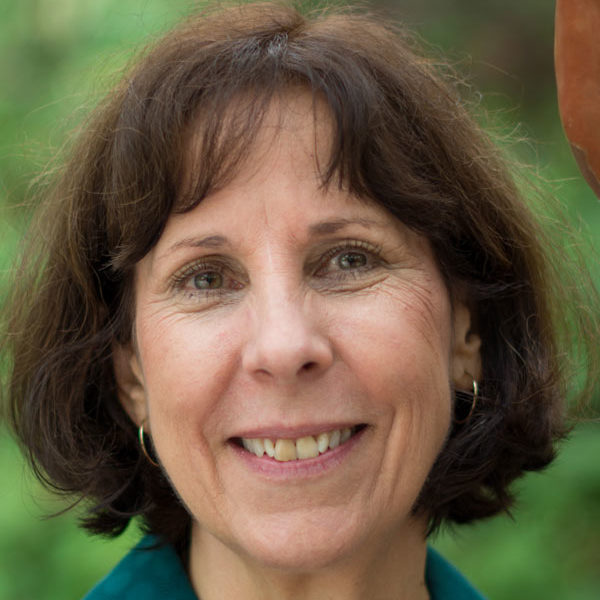 Susan Eckert – Bookkeeper
Susan joined the church in May 1994 and became the church's first Member Services Coordinator in September 2000. In 2011 she was promoted to Business Administrator and served in that role for 18 years. She retired from her role as Business Administrator in January 2019. She now serves as the church's bookkeeper. Susan lives in Arnold with her husband, Fred.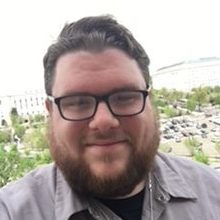 Charles Nelson – Facilities Manager
Charles Nelson currently works as UUCA's Facilities Manager/Building Superintendent. Charles received a Bachelor of Science in Mass Communication from Frostburg State University and works full-time for the Marfair Joint Venture as an engineer. He comes to us in his "off" hours or when we need him. He has a background in building maintenance, grounds keeping, plumbing, electrical, audio-visual experience, among other skills. Charles started at UUCA on April 8th and helps maintain the church's buildings as well as provide a superintendent role for our building renters. His normal schedule is one weeknight and one weekend day. Charles resides in Crofton but has always lived in Maryland, formerly in Prince Georges County.