UNITARIAN UNIVERSALISM
The Unitarian Universalist Church of Annapolis (UUCA) is a self-governing church within the association of congregations in the Unitarian Universalist Association (UUA).
We work with other churches in the UUA to support one another, but we have authority over our decisions, actions, finances, and even whom we call to be our minister.
Unitarian Universalism has seven principles which bind us together as we strive to live in right relationship with each other in our communities and in the world. We affirm and promote:
The inherent worth and dignity of every person;
Justice, equity and compassion in human relations;
Acceptance of one another and encouragement to spiritual growth in our congregations;
A free and responsible search for truth and meaning;
The right of conscience and the use of the democratic process within our congregations and in society at large;
The goal of world community with peace, liberty, and justice for all;
Respect for the interdependent web of all existence of which we are a part.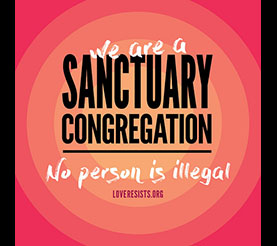 Sanctuary Brochure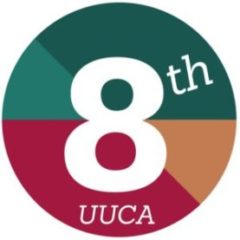 We support the 8th Principle 
At UUCA we value and aspire to:
Courageously seek authentic relationships across differences
Move ourselves, our church, and our Earth toward justice, wholeness, connection and love
Engage in a lifelong journey of learning and spiritual growth
Practice radical hospitality, acceptance and inclusivity
Provide a haven for all beliefs and identities aligned with UU principles.
From the Minister's Blog

Soon it will be June!  A different rhythm for the Summer by Rev. Kath