Music & Arts
 Betsy Kraning – Music Director
Email: bkraning@uuannapolis.org
As Music Director, Elizabeth Kraning brings to the Unitarian Universalist Church of Annapolis 40 years of music education experience. She is a retired music educator from the Anne Arundel County Public School System. Most recently she was the Choir Director at Annapolis High School. Her choirs, known for their diverse style, sang at conferences all over Maryland as well as festivals in New York, Virginia, and Florida. Singing on the stage at the Apollo Theater in New York as well as receiving an NAACP award at the DOT Martin Luther King Event in Washington, DC stand out for her as two memorable moments with the choir. Elizabeth," Betsy", has been playing the piano all her life and is a graduate of the Peabody Preparatory School in Baltimore and Towson University, where she was a piano and music education major. She was a bassoonist in the college orchestra and band as well. Betsy's teaching experiences include elementary and middle school vocal music as well as guitar, piano, AP Music Theory, Choir, and IB Music in the high school. For several years Betsy worked as the Music Resource Teacher at the Board of Education for Anne Arundel County. Her experiences in music include 25 years at the Arlington Echo Summer Music Camp where she was Camp Director for 15 of those years.
For 25 years Betsy was the pianist, vocalist, and a Choir Director and accompanist at St Mary's Catholic Church of Annapolis. She began coming to the Unitarian Universalist Church of Annapolis 12 years ago and volunteered as a piano player. She is a now a member of the church along with her partner, Michael Willis. She has two sons and two grandsons.
Her philosophy of education and music is one of acceptance and encouragement.  Betsy believes in helping everyone find their "voice", and that music has the power to bring everyone together. It crosses all lines and brings down our personal barriers. "When we make music together, we're working together and our differences disappear."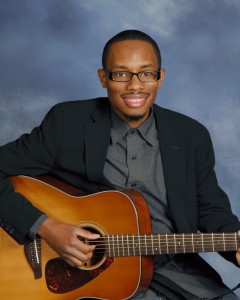 Joshua Long – Director of Contemporary Music & Membership Coordinator
Email: jlong@uuannapolis.org; membership@uuannapolis.org
Joshua Long started playing piano at age 10 when he would stay after school for piano lessons from the music teacher. In high school Josh got more involved in playing piano at his father's church. He also started to learn other instruments such as bass, guitar, and drums; and he began singing as well. His musical studies continued into his college years, where he became well-versed in many different styles – jazz, Latin, orchestra, gospel, and contemporary music. In 2008, Josh graduated from the University of the Arts with a bachelor's degree in Music Performance. After graduation, Josh became an integral part of the vibrant Philadelphia music scene; producing for local artists, and composing and writing for his own hip-hop/rock band. After moving back to Baltimore in 2011, Josh started his own rock band as well as continued to play in churches of all denominations. Today, Josh is a musician/choir director at St. Luke's United Methodist Church in Reisterstown, MD; plays guitar for a cover band agency; gives private music lessons; and continues to produce, compose, and write original music.
In 2012, Josh felt the need to find a church that was more open to his spiritual beliefs. He started attending Towson Unitarian Universalist church where he became involved in music as well as participating in the young adult ministry. Josh has played in a couple of different UU churches including the historic Universalist National Memorial Church in the heart of Washington DC. He is also an active member of the Christian Universalist Association founded in 2007 by Eric Stetson. Josh found his way to UUCA through a YA gathering between Towson and Annapolis. After attending UUCA's Gospel Festival in March of 2014, he felt a desire to get involved. Josh is excited about his new position at UUCA, and hopes to serve the congregation to the best of his ability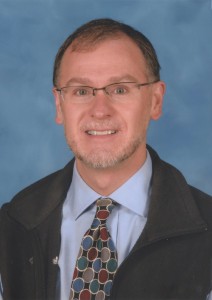 Len Langrick – UUCA Choir Director
Email: llangrick@uuannapolis.org
A native of the Upper Peninsula of Michigan, Len Langrick received the Bachelor of Music degree in choral music education and organ performance from Western Michigan University, Kalamazoo; and the Master of Music degree in performance from Indiana University. Currently, he teaches music at Indian Creek School, Crownsville, and also serves as director of early childhood music for the Children's Chorus of Maryland. Previously, Len served as director of the Handel Children's Choir of Baltimore and as director of music and organist for congregations in Maryland, North Carolina, Indiana, and Michigan. He has served the Presbyterian Church (USA) at both the regional and national level; most notably as director of the Montreat Conferences on Worship & Music. In his spare time, Len enjoys honing his accordion-playing skills, particularly to accompany the folk dances of his music classes.
Sara Jones began her musical career as a pianist and received her Bachelor of Music in Piano Performance at St. Mary's College of Maryland and her Master of Music in Piano Accompanying at the University of Cincinnati College-Conservatory of Music. After graduation, she chose to pursue a professional vocal career with the Soldiers' Chorus of the U.S. Army Field Band, where she served for six years. Now a civilian, Jones maintains an active performing schedule and has recently released her debut CD, Daydream A Little on Petite Musique Records. A collection of beloved jazz standards and bossa novas, it features Jones and major Brazilian Jazz Group, Trio Da Paz. Also an active educator, Jones is the Jazz/Commercial Voice Professor at Towson University.
Music Opportunities at UUCA:
UUCA Choir: practices a variety of musical styles, often in SATB format, for performing during Sunday services twice a month; rehearsal each Wednesday at 7:00 PM (September-May only).
Spirit Singers: slightly less formal than the UUCA Choir, this group rehearses once a month, and sings once a month during Sunday services. Open to anyone; children welcome if accompanied by an adult.
I read and hear a lot about courage now days, such as this quote: When