The Best of Intentions (KR)
Monday, January 8, 2018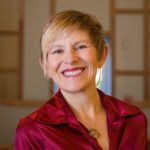 Greetings members and friends of the Unitarian Universalist Church of Annapolis!  It's hard to believe, but very soon both of our lives are going to change.  The first Sunday in January will mark the beginning of the retirement of Rev. Dr. Fred Muir as your Senior Minister, and will mark my first Sunday in the pulpit after five months of a stay-at-home sabbatical.  It was really wonderful meeting many of you on Sunday, December 10th.  I really appreciated your warm and enthusiastic welcome!
January's Soul Matters theme and monthly focus asks us "What does it mean to be a person of intention?"  What a perfect theme for us as we begin this new ministry together.  My "intention" for this column is both to introduce myself a bit more and to let you know about the intentions of interim ministry.
Many of you have already read my website and/or heard my sermons, and some of you remember the last time you had an interim minister, albeit 34 years ago!  I like to say that I've looked at ministry from both sides now—from having loved, served and left a sixteen year called and settled co-ministry and having recently served as the Interim Senior Minister of a 700 member congregation whose beloved minister left after twenty-five years.  Prior to that I've been an interim in two other, smaller congregations.  I'm what's called an AIM-IT;  an Accredited Interim Minister in Training.  In order to be an AIM-IT, you must be apply and be accepted into the program, have an accredited mentor, engage in on-going interim ministry training and be involved in regular assessment and evaluation of interim ministry.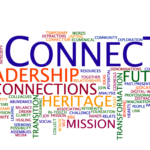 All interims have five basic tasks that frame our work.  You'll hear me speak about these tasks during a sermon in January; but they are:
 Coming to terms with your history
 Discovering a New Identity
 Encouraging New Leadership
 Renewing Denominational Ties
Committing to New Directions
In each interim ministry I've done, I've discovered the importance of engaging with all of the above.  One of the first ways I do this is to engage in as many one-on-one and small group conversations as I can.   I am keenly interested in both the story of this congregation, and of your story – of how you came to UUCA, what it means to you now and what you see as its future.  My job is to provide leadership, guidance, assistance and resources to help prepare you to call your next Senior Minister.  I'll be assessing all that I do against these interim tasks, and they will shape the work that we do together for the next 2 ½ years.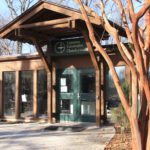 This past Sunday a member asked me "why were you drawn to us?"  There were many reasons, not the least of which is your hard but persistent work on confronting white supremacy within self and institutions; your commitment to professional ministry; your embrace of and on-going work with policy governance and the presence of a  behavioral covenant which provides guidance on congregational behavior.  These are all signs of a healthy, vital and highly-functional congregation.  In addition to all of these, your search committee impressed with their thoughtful, probing questions.
Over the past couple of months I've been in regular communication with your Board President Ken Apfel, Board member Heather Millar, Associate Minister Rev. John Crestwell and other members of yours staff.  In addition, I've had the pleasure of creating a covenant of understanding with Rev. Fred Muir which outlines his relationship with the church during this interim time.  That document will be widely shared by Fred in another publication.   I value and cherish my collegial relationship with Fred and was delighted to be generously welcomed by Karen, Fred's wife.  We are both confident that this time of transition, though not without is inevitable bumps and challenges, will go smoothly as UUCA moves into the next chapter of its life.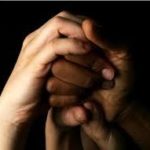 I'll be moving into and furnishing my Annapolis apartment at the end of December and come January 2nd will be reporting for duty!  My first Sunday with you is the Wheel of Life Service on January 7th.  It seems appropriate to begin this interim time with a service about transitions.  I know we both have the best of intentions; to move through this interim time with excitement for the work ahead and enjoyment as we get to know each other better.  I am so looking forward to meeting, greeting, singing, working and playing alongside you!
With gratitude,
Rev. Kathleen