Saying Goodbye [EP]
Tuesday, July 4, 2017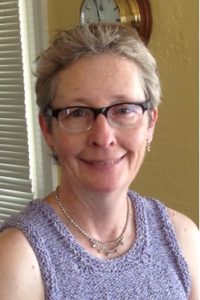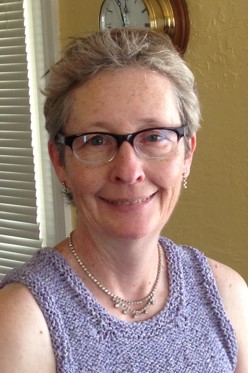 Why is it that the moment we know we must get ready to say goodbye, everything seems to get extra busy? The month of July is filled with exciting activities that I am looking forward to. I will lead the worship services on July 9 and 30, and I'm excited that the service on July 9 will be multi-generational. Also, I plan to join with the UULM board of directors for their annual planning retreat. Even though I won't be here to help implement their plans, I am excited for what the next year holds.
The UULM work, to pass laws and public policies in our state that embody Unitarian Universalist values and bring more justice, equity and compassion into Marylanders' day to day lives, made strong progress in the 2017 legislative session (visit uulmmd.org/2017- legislative-session-report for those accomplishments). Good planning and preparation, starting now, will bring even more success in 2018! I'm sad that I won't be here to help, but I urge you to get involved and help build for the future.
In the process of bidding farewell to Rev. Christina Leone Tracy, I was inspired to watch how she navigated the mixture of complicated task management and emotional upheaval that moving often brings. One afternoon she said, "I'm going home to pack, but first I'm going to rest a little bit. The bed is still there." This reminded me of a moving day when I was 10 years old. My family was leaving the house where we had lived since I was 6, and I was excited to be embarking on an adventure. I came home after school and the movers had been busy. Almost everything was packed up, much more than I expected. There were blank spaces on the floor where furniture had been, marks on the empty walls, and even the cardboard boxes were being taken away. Suddenly my adventurous spirit vanished and my heart sank. "Well," I thought to comfort myself, "At least I can go lie down on my bed," but when I went upstairs to my room, the bed was gone. I am not sure if I cried, but I sure wanted to, as I sank to the bare floor. I was totally unmoored.
I have many happy memories of that house and neighborhood, but I have never been able to return, and today I am sure the house is no longer standing. A tiny piece of me stayed there that I may never reclaim. We often cannot know when the last time is that a routine activity occurs, or when a goodbye to a loved one is the last. And even when we do, sometimes the tasks of finishing, visiting, packing, reprioritizing make us busier than ever, so we don't focus on the much larger act of giving up.
Today I believe that on that day when I was 10 and moving away, I received a gift. I was unmoored and groundless for a few moments, as my sense of place seemed to dissolve around me. What I received was openness, and a realization of the sacrifice that was required so that I could let go of my moorings and embark on the adventure of my next stage in life.
I will miss everyone from UUCA and UULM-MD dearly, once I depart in early August and return to school. I am looking forward to completing my degree and, hopefully, to a future ministry in parish and public social justice work. I thank every person whom I've met and worked with this year, for being part of this experience that I am sad to give up. I hope that our paths will cross again.
Blessings,
Eleanor