Hope (FM)
Tuesday, December 5, 2017
Give them not hell, but hope and courage. – A.S. Cole (attributed to John Murray)
     When I've shared that Unitarian Universalism is a religion shaped by the guiding belief and lessons of hope, my orthodox Christian friends – and others – will quickly respond that hope is the foundation of their faith too. They're right, but here's the catch: Christian hope is through the belief in Jesus as the Son of God. In other words, hope is conditional. Unitarian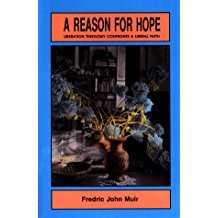 Universalist hope is unconditional, it comes with simply being human. For Unitarian Universalists, hope is always found in the human condition; I believe that hope is quintessential to life, all of life. This was the premise of A Reason For Hope: Liberation Theology Confronts a Liberal Faith.
     For thirty-four years (and seven years before my ministry with you), I have preached, taught, modeled and (ad)ministered from a place of hope; together we have tried to live into a beloved community partnered with and built on the tenets of hope (usually referred to as our "Principles and Purposes"). When I look over our three decades of shared ministry – from there to here – I take heart in this renewing and hopeful theme: Grow the circle wider. Let there be no doubt that there have been times of tension and challenge, moments of straying from our hope-filled vision, but we have stayed in right relationship with each other and kept growing the circle of inclusion and promise.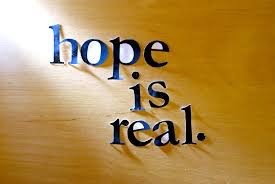 When I announced in June 2016 that I would end my ministry this month – December 2017 – I felt I still had promises to keep and miles to walk. While we have come so far in our ministry since December 1983, the last couple of years, I feel, have been among the deepest and most meaningful ones. And now, with the Rev. Kathleen Rolenz coming as your Interim Minister and with the support and experience of Rev. John along with an incredible program and administrative staff, the opportunities to keep growing the circle wider are many. Or, in a very secular way of putting it: If UUCA was a stock, I'd invest heavily, now, and with as much cash as I could muster!
Langston Hughes wrote: "Hold fast to dreams/ for if dreams die/ life is a broken-winged bird/ that cannot fly. Hold fast to dreams/ for when dreams go/ life is a barren field/ frozen with snow." As you might have guessed, Hughes gave the title Dreams to his poem. I feel peace, yet great excitement leaving at this time in UUCA's history because in spite of the fear-filled religious and political rhetoric that we hear around us – words and ideas that sustain some – the promises of Unitarian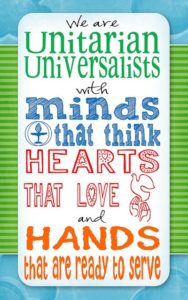 Universalism and this Annapolis congregation are nourished and supported in hope-filled dreams, your dreams.
These final months have been a flurry of "lasts." Many of these have been so moving for me. There has been a bittersweet feeling to many of them since they have involved dreams which I strongly supported and people with whom I have worked closely. And, I will carry with me forever the several recent celebrations of my ministry with you. Words will never be able to express how these have touched me, Karen and my family. The thoughtfulness and love expressed in the images, words and planning have been almost too much to absorb all at once!
Thank you UUCA. The hope we have shared will never die. Dream on and keep hope alive.
Love,
Fred