Outreach Opportunities
Outreach Opportunites at UUCA:
Many of these initiatives are unique to UUCA or were founded here at UUCA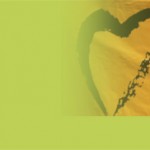 Criminal Justice Ministry
Candy Clark: candylclark@verizon.net
A group that focuses on state and local issues through education and advocating for reforms. Meets on the first & third Sundays of the month after the second service.
Green Sanctuary
Melissa Merritt: mfaithmerritt@gmail.com
The mission of the UUCA Green Sanctuary program is to transform UUCA into a congregation that builds a connection between our respect for the interdependent web of all existence and our environmental consciousness and acts upon it. Recently we built a rain garden, labeled trees near the church, and replaced the light bulbs in the sanctuary with special long-life CFC bulbs.
Partner Church Ministry – Romania
Heather Millar: heathermillar@gmail.com
The mission of the Partner Church Ministry is to foster and support the relationships between the UUCA con­gregation and our Partner Churches Rava and Ho­morodalmas, Transylvania, and other international UUs. The partnership with Rava dates back to the early 2000's and Homorodalmas became our partner in 2009. Pilgrimages by members of UUCA to our part­ner churches have taken place in 2002, '03, '04, '06, '08, and '10.
Both Partner Church Ministers, Arpad Csete and Barni Varro, have visited UUCA, and UUCA has hosted the Transylvanian Scholar at the Starr-King School for Theology. When not visiting with our friends in Transylvania, we maintain contact by phone and e-mail, and by sending photos and Christmas cards to each church member. Funding from UUCA has purchased an electronic bell-ringer for their church, repairs for their parish house, and school supplies for Homorodalmas. Most recently the ladies of Rava cre­ated beautiful hymnal covers, which were sold here at UUCA as a fundraiser for church repairs there.
Women's Livelihood Project – Philippines
Phyllis Marsh: pnmarsh@aol.com
Visits by UU ministers from the Philippines to UU­CA as well as visits from UUCA members to the Philippines are the hallmarks of the relationship between UUCA and the UU church in the Philippines. Members from UUCA work with a women's rights project in villages on Negros Island. The Women's Livelihood Project was initiated to teach women work skills, like weaving and sewing. In addition, UUCA recently hosted a gallery showing of artwork created by individuals involved in this project.  Retired minister Rev. Muir is the Ambassador to the UU Church of the Philippines.
Prison Ministry – Under AWAKE –www.awakeministries.us
Rev. John Crestwell: jcrestwell@uuannapolis.org
The Arthur L. Hansen Prison Ministry program at UUCA works with inmates at the Maryland Correctional Institute in Jessup, Maryland (MCI-J). One program teaches the "Houses of Healing" curriculum, a widely used emotional literacy program for prisoners. A second program teaches "Nonviolent Communication."
To participate in the prison ministry, we ask that you commit to teaching one course, volunteering once a week on Tuesdays 11:30am-1:30pm or Wednesdays 7-9pm, depending on which program. You will be required to pass a background screening to be listed as an approved volunteer for the prison.
United Nations Global Justice Committee
Betty Crowley: bettycrowley@comcast.net
The UN Global Justice Committee is dedicated to helping achieve, at the United Nations, a democratic world community. To this end, in­spired by UU principles, UNGJC is committed to peace, freedom, and environmental responsibility as well as to social, civil, and economic jus­tice for all. Our goal is to create an awareness of the structure, function, achievements, and the problems of the UN and the importance of making it a strong, ef­fective actor in international life on behalf of all the world's peoples.
Unitarian Universalist Legislative Ministry of Maryland (UULM-MD)
Julie Anne Schafer: info@uulmmd.org; www.uulmmd.org
UULM-MD is a statewide advocacy network of Unitarian Universalists. We work to educate, mobilize, and coordinate UUs on specific issues before the Maryland General Assembly. Working in coalition with established state and national organizations, we as UUs model a reverence for the interdependent web of all existence which fosters justice, health and equity in society. We encourage you to join us on this journey as we engage Marylanders, expand freedom, and nurture an inclusive, life-affirming system of government.
Since its founding in 2005, legislation passed by the Maryland General Assembly that UULM-MD has supported includes the Healthy Air Act, increasing the number of children and families who have medical coverage, Greenhouse Gas Emissions Reduction Act, the Offshore Wind Energy Act, the Civil Marriage Protection Act, the Firearm Safety Act, repeal of the death penalty in Maryland, raising the minimum wage in Maryland to 10.10/hr and extending anti-discrimination laws to transgender Marylanders.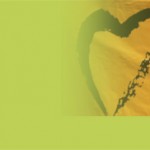 Community Outreach Opportunities:
Several of the efforts listed here are spon­sored by UUCA and/or involve members of UUCA but their work is primarily with outside organizations or programs. Those efforts include:
Greater Annapolis Interfaith Network (GAIN)
Liz VandenHeuvel; Liz2vh@comcast.net; www.GAINonline.org
GAIN is an organization of several religious communities in the Annapolis area, committed to achieving community and justice through interfaith partnerships. GAIN meets on the second Thursday of every month at 6:45 PM at St. John Neumann Church (conveniently located next door to UUCA). They host forums on social issues, interfaith dialogue, and an annual fair to highlight the good work taking place in our various religious communities. Subcommittes of GAIN include Affordable Housing, Drug Prevention and Treatment, Health Care, Youth Recreation, and Education.
Habitat for Humanity
Pat Fleeharty; pfleeharty@hotmail.com
UUCA is a Covenant Church with Habitat for Humani­ty International, supporting Habitat's goal to eliminate poverty housing throughout the world and make de­cent shelter a matter of conscience and action. The church carries out its covenant responsibilities through meditation and prayer, financial support, organizing work parties, and sponsoring the building of homes.
UUCA works with Habitat for Humanity of the Chesa­peake with other local organizations, including churches in the area, to build a home every two to three years. We have built homes in cooperation with these other organizations in 1998,2000,2003, 2007, 2011, and 2016.
Industrial Areas Foundation (IAF)
Linda Mundy: ltmundy@yahoo.com
The mission of IAF is to create a just society by partnering and building relationships with area congregations, mosques, temples and synagogues to do direct-action social justice projects.  We use people-power from many pews to bring justice equity and compassion in human relations.
The Light House – A Homeless Prevention Support Center
Carrie Kotcho; ckotcho@verizon.net; www.annapolislighthouse.org
Our mission as a church committee is to support the work of The Light House. For over two decades we have been steadfast in our mission of rebuilding lives with service and compassion by providing shelter, pre­venting homelessness and empowering people in Anne Arundel County as they work to become self-sufficient.
We are responsible for making and serving dinner for the guests at the Light House on the 2nd Saturday of each month. More dinners are needed, so we need your help to expand our efforts! Each year during the month of March we are respon­sible for keeping the shelter's food pantry stocked. We also help out with fundraising events each year, as well as arranging in-kind services from specialists from our congregation (doctors, dentists, tradesmen, etc.).
Greetings members and friends of the Unitarian Universalist Chu