Meet Our Staff
Susan Eckert – Administrator
Email: seckert@uuannapolis.org
Susan joined the church in May 1994 and became the church's first Member Services Coordinator in September 2000. In 2011 she was promoted to Church Administrator.
Prior to being on staff, she was involved in many church programs and activities including Children's Religious Exploration, co-chair of the Annual Flea Market & Antique Show, a leader in Full Circle and a member of the Board of Trustees. Unitarian Universalism and the UUCA are a wonderful influence in her life and as a result she enjoys the opportunity to welcome newcomers to the church and to assist them in forming connections and becoming involved in congregational life. Susan lives in Arnold with her husband and son.

Michele Reese – Administrative Assistant/Childcare Coordinator & Beginner RE Teacher
Email: mreese@uuannapolis.org
Michele Reese is UUCA's Administrative Assistant, as well as Beginner RE Leader and Childcare Coordinator. Monday-Thursday, Michele can be found in the office, where she handles all building usage requests, schedules the church events calendar, and produces all publications such as In the Know, Highlights, and the Sunday Order of Service. Michele also maintains the church website. On Sunday mornings, Michele helps each week's volunteer leader with activities for the childcare sessions held during services, and teaches the Beginner RE class for 2-3 year olds during Middle Hour.
Michele holds a Bachelor's Degree in ECED from Towson University and taught elementary school for many years. She was also an administrative assistant for a Lutheran congregation. Michele is the mother of three children, and lives in Annapolis with her partner Phil.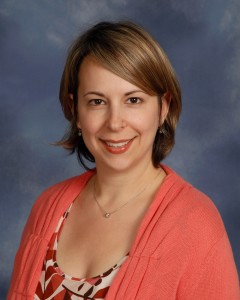 Elise Berrocal – Acting Director of Religious Exploration
Email: eberrocal@uuannapolis.org
Elise Berrocal joined UUCA in 2013. With more than 10 years experience as a communications professional primarily working in the education and nonprofit sectors, she holds a Bachelor's degree in mass communications from Bloomsburg University of Pennsylvania and a Master's in communications from Villanova University.
Elise finds the Unitarian Universalist community to be a welcoming space for individuals to practice their different beliefs together, and appreciates the church's work in fostering the religious exploration of children. She feels that cultivating the young spirit is imperative for spiritual growth – a practice to which Elise is honored to contribute her talents.
Originally from the Philadelphia area, she and her husband Juan were married in the UU Church of Washington Crossing, NJ, in 2007. Together with their two children they reside in Cape St. Claire, MD.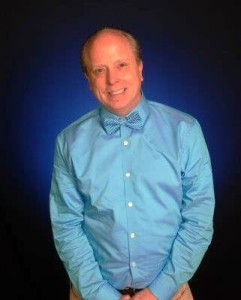 Paul Berry – Youth Coordinator 
Email: pberry@uuannapolis.org
Paul joined the UUCA in November 1998. He has been an active leader within the church community serving on several committees, as a Worship Lay Minister, and on the Board of Trustees as Nominating Committee Chair. Paul found his gift to be working with the youth of our congregation. He was one of the Our Whole Lives facilitators (7th grade) for 11 years before taking the job as our first paid Youth Coordinator in September, 2013. Paul lives in Crownsville with his two canine companions, Ace and Charlie. Don't be surprised to find him on stage in a local area theater production. In his spare time Paul enjoys live theater – as a spectator, actor, and volunteer – in support of several community theater groups.
I read and hear a lot about courage now days, such as this quote: When