Meet Our Ministers
Rev. Dr. Fred Muir – Senior Minister
Email: fmuir@uuannapolis.org
Rev. Dr. Fred Muir grew up in Oak Park, Illinois. He holds a Master of Divinity degree from Union Theological Seminary (NY) and a Doctor of Ministry degree from Wesley Theological Seminary (DC). He began his parish ministry over thirty years ago by serving a congregation in a small town in Maine. Since 1984, he has served the Unitarian Universalist Church of Annapolis.
He is the author of five books: A Reason for Hope: Liberation Theology Confronts a Liberal Faith; Heretics' Faith: A Vocabulary for Religious Liberals; and Maglipay Universalist: The Unitarian Universalist Church of the Philippines;  The Whole World Kin: Darwin and the Spirit of Liberal Religion; and Turning Point: Essays on a New Unitarian Universalism. He is co-editor of and contributing essayist to The Safe Congregation Handbook: Nurturing Healthy Boundaries in Our Faith Communities. He has also contributed essays to: Redeeming Time: Endowing Your Church with the Power of Covenant; With Purpose and Principle: Essays about the Seven Principles of Unitarian Universalism; and Creating Safe Congregations: Toward an Ethic of Right Relations.
In 1989 he published "Annapolis On the Bay: Camelot or Crisis? (Housing and Community by Race and Population, 1950-1988)". Fred served on the Annapolis Human Relations Commission for four years. He frequently testifies and witnesses in support of anti-racism, an end to discrimination based on gender and sexual orientation, and leads and supports his faith community and others who seek to "affirm and promote the inherent worth and dignity of all people with justice, equity, and compassion." Since 9/11/2001, Fred has given considerable effort to working for interfaith understanding among Christians, Jews, and Muslims. In 2007 he was honored with the Martin Luther King Peacemaker award "for substantial and sustained leadership in furthering the cause of social justice in our community".
He has done extensive work for the Unitarian Universalist Association (UUA) on sexual misconduct and safe congregations. He is a board member of the Unitarian Universalist Legislative Ministry of MD. He has been a co-facilitator of the Empowerment Workshop for the Department of Faith in Action, UUA. He has served on the UUA's Joseph Priestley District's anti-racism team and also the South-East Regional Sub-committee on [Ministerial] Candidacy. Until recently, he was the vice-president of the UU Partner Church Council and now is a member of the UUA International Advisory Committee.  He formerly served on the UU Minister's Association (UUMA) Executive Committee with the portfolio of Good Offices. Recently, Fred was chosen to deliver the UUMA Berry Street Lecture at the 2012 UUA General Assembly in Phoenix, Arizona.
He is married to Karen, who is a retired social studies teacher for AACPS.  They have two adult children, Kristina and Andrew, who attended Georgetown East Elementary, Annapolis Middle, and Annapolis Senior High.
Rev. John T. Crestwell, Jr.
Associate Minister of Outreach, Leadership, and Evangelism
Email: jcrestwell@uuannapolis.org
Rev. John T. Crestwell, Jr. is the Associate Minister (Minister of Outreach, Leadership, and Evangelism) at the UUCA and lead Minister of AWAKE Ministries where he seeks to broaden the emotional literacy and intercultural competencies of children and adults through contemporary worship, mentoring, life coaching, and community service.
He is formerly the minister of Davies Memorial UU Church in Camp Springs, Maryland where he assisted the congregation in expanding into a multiracial church. Under his leadership, Davies was 40% racially diverse (4 out of 10 congregants were people of color).
Rev. Crestwell currently teaches as an Affilatred Faculty Professor at Meadville Lombard Theological Seminary.  He is a member of the UUA President's Council, and on the National Cancer Institute Intramural Review Board (IRB) under the National Institutes of Health in Bethesda, Maryland.  He also serves on the Board of the Hospice of the Chesapeake. Formerly he served on boards for the Unitarian Universalist Legislative Ministry of Maryland (UULM-MD), where he was briefly the Director of Outreach; and on boards for United Methodist Reporter Communications in Dallas, Texas, and the UU Church of the Larger Fellowship (CLF).
Prior to full-time ministry, Rev. John was an adjunct professor at Potomac College in Washington, DC, teaching Comparative Religion, Ethics, African American History and Public Speaking.
He is author of the books, Conversations: The Hidden Truth That Keeps The World From Being At Peace, published in 2001; The Charge of the Chalice published in 2007, which tells the story of Davies Memorial's growth in racial diversity; and You Were Made for so Much More in 2016. Rev. John is also a contributing author in several Skinner House publications.
Prior to ministry, Rev. John worked in marketing and advertising. He received a BA in Mass Media Arts from Hampton University and a Masters in Theology from Wesley Theological Seminary in Washington, DC. He is committed to working for the marginalized and oppressed and is a self-proclaimed UU Evangelist.  Rev. Crestwell was the Sunday Morning Worship leader at the 2012 UUA General Assembly in Phoenix, Arizona.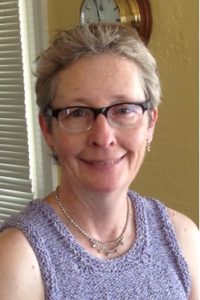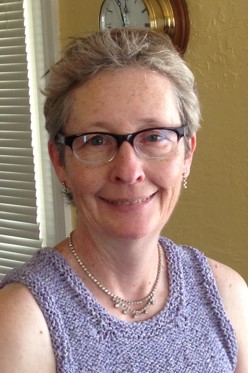 Eleanor Piez – Intern Minister
Email: epiez@uuannapolis.org
Eleanor comes to us from the West Coast, where she is a student in the Master of Divinity program at Pacific School of Religion, and a candidate for ministerial fellowship with the UUA. As a minister, she hopes to bring more inclusion, equity and compassion into the decisions that affect people's survival and well-being. She intends to amplify voices that are traditionally unheard or misrepresented, and believes that community building, staying power and spiritual grounding are keys to ethical, effective social justice efforts.
Eleanor is the mother of two young adult daughters, Abby and Melanie Carlstad, and makes her home in Richmond, CA. A third generation UU, she grew up mostly overseas and learned about     Unitarianism from her parents and reading UUA children's books. After finishing college, Eleanor lived in Washington, DC and worked on the staff of All Souls Church. Soon she moved to California, was married, completed a Master's Degree in public administration, and pursued a career in fundraising and administration for grassroots nonprofit organizations working in affordable housing, legal aid and other economic issues. She helped start up the UU Justice Ministry of California in 2003-04. For 20 years Eleanor belonged to the First Unitarian Church of Oakland where she chaired its social justice programming and served on the Board and Committee on Ministry. Sadly, Eleanor's husband died of pancreatic cancer in 2009.
In 2012 Eleanor joined the nondenominational Church for the Fellowship of All Peoples in San Francisco (co-founded by Howard Thurman). Outside of school, work, and motherhood, some of her favorite activities are going for walks, singing, dancing, and knitting.

The great poet William Blake is quoted in our gray hymnal (Singing the