MAD Camp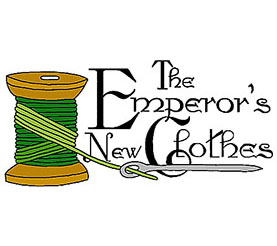 M.A.D. Camp 2017 Registration Open!
To register, visit: tinyurl.com/MADcamp2017
Click here for a printable brochure.
M.A.D.  (Music, Art, & Drama) CAMP is a day camp for those entering grades 3-8 who enjoy the arts.
Camp week is Monday thru Friday, August 7-11. The camp runs from 9am to 4pm daily, except on Friday when there is early dismissal at 2pm.  Campers and families return on Friday at 6pm for dinner and the musical performance! No childcare before or after camp days.
During the week, campers will experience a taste of music, art, and drama as they assemble the musical, The Emperor's New Clothes.  Hans Christian Andersen's The Emperor's New Clothes is a humorous fairy tale about a good-hearted but gullible king who is duped by cunning scoundrels who weave an invisible suit of clothes which "only the wise can see."
Priority registration for UUCA members runs through April 9. Camp fee is $150 per camper.  Space is limited.  Limited need-based scholarship funds are available.  A $50 deposit will reserve your spot.
For information please contact camp director, Len Langrick: llangrick@uuannapolis.org
Greetings members and friends of the Unitarian Universalist Chu